Our Story Begins

In 1905, Artist Christian Jorgensen began construction on a stone mansion in Carmel. The home would be a gift to his wife, Angela, a daughter to the Ghiradelli family of San Francisco. Boasting the first swimming pool in Carmel, the home had spectacular views of Carmel Bay and Pebble Beach to the northwest.

From Mansion to Hotel

After leasing the property for several years, Agnes "Alice" Signor purchased La Playa, converting the mansion into a boarding house called "The Strand." In 1922, 20 new rooms were added making La Playa a full-service hotel.

In a letter dated Aug. 13, 1915 Signor wrote a W.A. Sears that rates for room and board were $2.50 a day per person and $15 per week.

Growing With the Town

The hotel was expanded to a luxurious 80-room destination. A magnificent new dining room was added, overlooking Carmel Bay.

Grand Designs

Howard E "Bud" Allen, a Carmel native, purchased the hotel and introduced several modern amenities including a full-time bar and sprinkler system. A modern-day nod to his era at La Playa, the hotel features a 10-minute Happy Hour offering well drinks for just a dime. Dubbed "Dime Time," it is facilitated at random once a day. Revelers must pay with exact change to partake.

Birthplace of the Mac

Steve Jobs unveiled the Macintosh computer prototype during a development team retreat at La Playa Carmel and ceremoniously christened it with a bottle of La Playa water.

The Grand Restoration

The Cope family of San Francisco purchased the hotel and completed a $5 million renovation. "People loved La Playa no matter what shape it was in," said Cope, "But we knew we were dealing with a local legend and a part of Carmel's history when we began renovations. It was only logical that we would want to restore the property to its past grandeur."

Gaining Recognition

Growing interest in La Playa's award-winning gardens led to the first of many annual garden parties. In 1992, La Playa Hotel became a recognized member of The Historic Hotels of America.

Centennial

La Playa Hotel celebrates 100 years in Carmel-by-the-Sea.

Classic Hotels & Resorts

Following a $3.5 million dollar renovation over 10 months, Grossman Company Properties and Classic Hotels & Resorts re-opened La Playa Hotel in July 2012. Shortly before the opening, Christine Delsol of SFGate.com wrote "La Playa's past is, if anything, more present after this renovation than it has been for decades. The building itself is the greatest repository of Carmel history."

The Grand Dame of Carmel

Once a luxurious mansion built in 1905 by an artist as a gift to his wife, a member of the Ghirardelli family, for over 100 years La Playa Hotel has been known as the "Grande Dame of Carmel.
1905

1917

1940

1968

1983

1983

1990

2005

2012

2019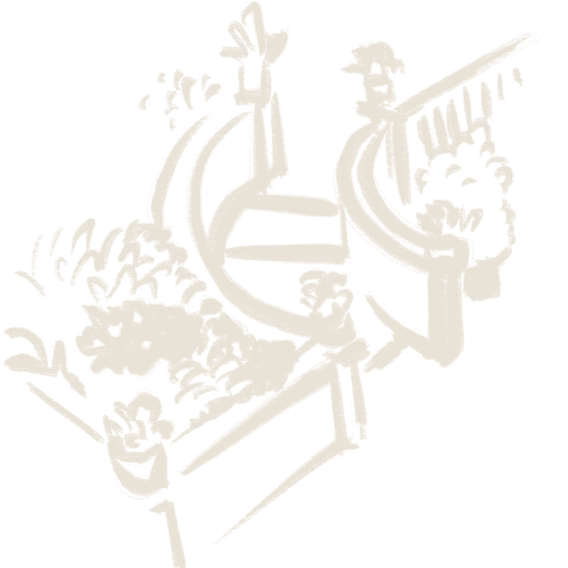 Preserved For History, Modernized For Today